Know the Facts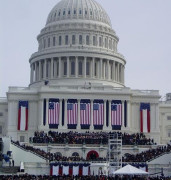 Fraud and abuse in Medicare is a threat across all aspects of our health care system and requires vigilance on the part of providers, patients and law enforcement. Each year, perhaps as much as 10 percent of Medicare and Medicaid spending is lost to improper payments, fraud and abuse (amounting to tens of billions of dollars). Given the need to tackle our nation's deficit, it is clear that improved program integrity presents not only an opportunity but an imperative.
Although the government has begun taking steps in the right direction to reign in fraudulent activity in Medicare and Medicaid, it's time to do more. Simply put, we need to get ahead of the game when it comes to fighting fradu and abuse. Adopting common sense policies that both strengthen program integrity and produce substantial savings is the best approach for all Americans.
Let's Fight Fraud First!