About Fight Fraud First!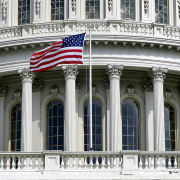 Fighting Fraud First Saves Money:
Fraud, waste and abuse costs taxpayers tens of billions of dollars. Caring for our nation's oldest, poorest and most vulnerable citizens shouldn't be put at risk as a result of bad actors who abuse the system.
Evidence has shown that real savings can be gleaned through improved program integrity. Federal officials recently charged 91 people across eight cities with Medicare fraud totaling $295 million. Unfortunately, this represents a mere fraction of the tax dollars lost to fraud in the United States. Although the government has begun taking steps in the right direction, it's time to do more. By eliminating fraud and abuse, as well as avoiding improper payments to providers, the government stands to save tens of billions of dollars.

Fighting Fraud First Is a Solution All Americans Can Support:
Cutting benefits or imposing fees on seniors while fraud continues to permeate the system is the wrong approach, and it will not go unnoticed by millions of Americans. By fighting fraud first, Congress and the administration have an opportunity to stand up for our nation's most vulnerable.
Fighting Fraud First Is Meaningful Progress:
Leaders from across America's healthcare system are working to develop common sense solutions to target and eliminate fraudulent and abusive spending before it happens. We're working together to help lawmakers find significant savings within Medicare and Medicaid without harming the seniors and Americans with disabilities who rely on these valuable programs.
We urge policymakers to join us in this effort. Fighting fraud first is the right approach, and it's what American taxpayers and American voters expect Washington to do.